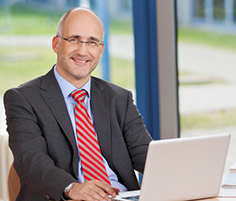 Dr. John Smith

Welcome to the Emerald City School District. We have designed this website to be a window to our school district. Whether this is the 1st, 10th or 100th time you've visited our website, we hope you will learn more about us each time.
Looking for a Great Place to Work?
Emerald City Schools is your choice!
The primary role of the Human Resources Department includes managing and coordinating the hiring/employment process, including recruitment, interviewing, resignations and terminations, orientation of new hires, substitutes and background checks; as well as managing benefits and compensation, employee relations, and reviewing, analyzing and evaluating job descriptions and salary schedules.
Certified
Media Specialist
John Adams High School
Advertisement Period: Sunday, October 08, 2017 - UNTIL FILLED
Application Deadline: UNTIL FILLED
details
Teacher - Elementary School
Advertisement Period: Friday, September 28, 2012 - UNTIL FILLED
Application Deadline: 5:00 PM, Thursday, October 11, 2012

Advertised No.: 1234



details
Bus Driver
Advertisement Period: Friday, January 04, 2013 - UNTIL FILLED
Application Deadline: 5:00 PM, Thursday, January 08, 2015

Advertised No.: 523425


details
Classified
Administration Assistant
Central Office
Advertisement Period: Monday, December 01, 2014 - UNTIL FILLED
Application Deadline: UNTIL FILLED
Advertised No.: CE-2015


details