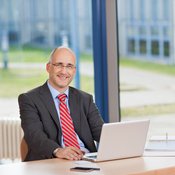 Dr. Smith Superintendent
Welcome to the Emerald City School District. We have designed this website to be a window to our school district. Whether this is the 1st, 10th or 100th time you've visited our website, we hope you will learn more about us each time.
We are very proud of our students and our staff members and their accomplishments. Our students consistently perform above average on state and national standardized tests, and our staff has been rated the school district's #1 strength on three consecutive community surveys. In addition, many of our schools have been recognized for excellence in various areas of academics and community involvement.
We are working to improve the educational environment of our schools. School safety is a top priority, as well as the physical condition of our facilities. Fewer students are suspended from school for discipline problems. The system is continuing to build new schools or renovate existing facilities. There is no community or district that does not reflect this objective.
The overwhelming support of the community for our schools is gratifying. We are attempting each day to find more ways to be accountable to strengthen that support even further. I believe when you have an opportunity to review this web site you will see some significant efforts to publish information and be instantly accountable.
As you visit these pages, we hope that you find it to be a pleasant experience. Please feel free to contact me or any other administrator if you have any questions about our school district or cannot find the information you need on this website.
Emerald City Schools: The Yellow Brick Road to Educational Success!
Dr. John Smith
Superintendent of Schools
Emerald City School District