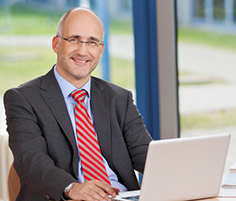 Dr. John Smith

Welcome to the Emerald City School District. We have designed this website to be a window to our school district. Whether this is the 1st, 10th or 100th time you've visited our website, we hope you will learn more about us each time.
Board Member
Phone: (678) 555-2992
For many years, Stanley Williams has known He would one day be a member of the Emerald City County Board of Education. After graduating from Jefferson Davis High School, Mr. Williams attended Auburn University in Emerald City earning a bachelor of science degree in elementary education. While completing her internship for the degree, He worked with then school board member Margaret Carpenter. "She is amazing. Mrs. Carpenter is a wonderful person who encouraged me to be a lady and to dedicate time to public service. I am so grateful for her work. She inspired me over 10 years ago. From that time on I knew I would follow in her footsteps and join the board."

Mr. Williams worked for several years as a teacher at Southlawn Elementary before leaving education to devote more time to her three daughters. But He hasn't stopped teaching. He leads a mens Bible study class and an adult Sunday school class at her church. He is the former Director of the Bell Road YMCA Goodtimes Center, but He hasn't stopped helping children grow. He and his wife coach an Upward Basketball team of first and second grade girls. "Sports and competition are a big part of our lives. My daughters play sports and I am in a tennis league that has won a state title three years in a row. Competitive sports helps children prepare for life beyond the field of play and the classroom. That is important in our family, and I think it is important for all students."

Other educators have had a significant impact on Mr. Williams's life. "Mrs. Robinson was my third grade teacher - she was so much fun. I would come early and stay late. She was very hands on and encouraged us to look for things that interest us. She taught us how to learn in a fun way. Ms. Sileo was my science teacher during my freshman and sophomore years in high school. We did lots of labs and group activities. She showed me that even the tough subjects could be fun. I wanted to be like those amazing educators when I grew up. I wanted to be a teacher that inspired students and ignited the spark that makes children want to learn."

Mr. Williams plans to use his educational background and her ability to set and achieve goals at the board table. "There are so many opportunities to be involved in both the community and the school system. It is a challenge to find the time and energy to meet all the demands that board members face. I will do my best to make decisions that are right for the district as a whole. And I will always do what I think is best for children."

Above all, Mr. Williams believes that the best days are still ahead for the children of Emerald City Schools. "I am so excited to be a part of a dynamic group of board members, staff, and educators who all have one thing in mind - helping students succeed. I am truly looking forward to seeing our schools continue to pursue excellence and reach the potential we all know they have."