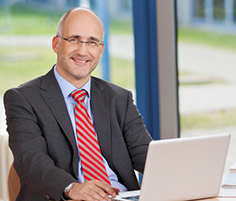 Dr. John Smith

Welcome to the Emerald City School District. We have designed this website to be a window to our school district. Whether this is the 1st, 10th or 100th time you've visited our website, we hope you will learn more about us each time.
Emerald City Personnel Listings
Emerald City Schools accepts certified applications on an ongoing, year round basis. Applications are kept on file for two years, however they are kept in an active file for one year only unless the applicant calls and requests that the application be kept active.
The procedure for certified openings is as follows:
A complete application packet is received by the ECSD Personnel Department
A copy of the application is sent to each Principal that has opening in the area of interest
Principals call and interview applicant
Certified Positions
Library Media Specialist
Advertisement Period: Tuesday, March 22, 2011 - UNTIL FILLED
Application Deadline: 5:00 PM, Thursday, March 31, 2011

Advertised No.: 1234

Application

details
Kindergarten Teacher
Rushmore Elementary
Advertisement Period: Friday, May 28, 2010 - UNTIL FILLED
Application Deadline: UNTIL FILLED
Advertised No.: ECSD-00300

Application

details
Special Education Teacher
Bayside Elementary
Advertisement Period: Wednesday, November 29, 2006 - UNTIL FILLED
Application Deadline: 5:00 PM, Wednesday, January 31, 2007

Advertised No.: ECSD-00299


details
Support Positions
Administrative Assistant
Transportation
Advertisement Period: Tuesday, June 26, 2012 - UNTIL FILLED
Application Deadline: UNTIL FILLED
details
Assistant to Superintendent
Superintendent's Office
Advertisement Period: Tuesday, May 17, 2011 - UNTIL FILLED
Application Deadline: UNTIL FILLED
details
Bus Driver
Transportation
Advertisement Period: Thursday, September 09, 2010 - UNTIL FILLED
Application Deadline: UNTIL FILLED
details
Bus Aides
Transportation Department
Advertisement Period: Monday, November 27, 2006 - UNTIL FILLED
Application Deadline: 5:00 PM, Friday, February 16, 2007

Advertised No.: ECSD-00288


details