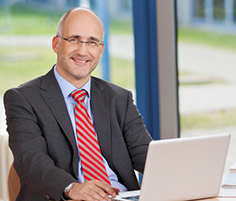 Dr. John Smith

Welcome to the Emerald City School District. We have designed this website to be a window to our school district. Whether this is the 1st, 10th or 100th time you've visited our website, we hope you will learn more about us each time.
Fun and Games
Fun Brain
This website provided by Pearson has a wealth of educational games and challenges for young brains.

Brain Boosters
Discovery Ed has some wonderful resources online. Check out these challenging brain boosters.

I Know That!
More fun and challenging activities for young learners.

Good Resources
Career Cruising
Career Cruising is an interactive career resource designed for people of all ages. If you want to find the right career, explore different career options, or plan future education and training, you've come to the right place!

DECA
DECA is an international association of high school and college students studying marketing, management and entrepreneurship in business, finance, hospitality and marketing sales and service.

Microsoft Teacher Templates
From Powerpoint to Word to Excel, Microsoft offers a number of helpful templates for classroom and teacher use. Take a look at these and search for your own special Microsoft resources.

Skills USA
SkillsUSA is a partnership of students, teachers and industry representatives, working together to ensure America has a skilled work force. It helps each student excel.

Technology Students Association
The mission of the Technology Student Association is to prepare our membership for the challenges of a dynamic world by promoting technological literacy, leadership, and problem solving, resulting in personal growth and opportunity.

The Arts
Arts Education Partnership
The Arts Education Partnership (AEP) is a national coalition of arts, education, business, philanthropic and government organizations that demonstrate and promote the essential role of the arts in the learning and development of every child and in the improvement of America's schools.

National Art Education Association
Whether you have been an NAEA member for 50 years, joined yesterday, or are considering membership in the near future, this information is for you.